A lifestyle course designed to equip and inspire you with proven pathways and strategies for achieving and maintaining a healthy and stress-free Body & Soul.
Body & Soul is not a weight loss program, but rather an all-encompassing lifestyle guide that provides practical tools for you to live your best life. A life that will allow you to live with freedom from the inside out.
The newest version of Body & Soul is made for anyone - men and women of all ages and stages - who want to take ownership over their stress and anxiety and who are looking for proven and helpful takeaways when it comes to body, soul and spirit.
How it Works
The course will begin Sunday, January 6, 2019 and continue for 4 consecutive weeks. Each session will occur between 12 p.m. - 1 p.m. where two 30-minute sessions will be taught to a small group, totaling to 8 sessions. Each course will take place at Newport Church in Irvine:
Newport Church
2727 Campus Drive
Irvine, CA 92612
Once you're registered, you'll automatically be included in our weekly emailer that will equip you with what tools you'll need to prepare for class the following week. A welcome emailer will be sent out two weeks before the first course on January 6th.
We hope you understand that once you've chosen to commit, you must attend all 4 sessions consecutively for the full length in order to receive the most beneficial and complete experience. Unfortunately, a missed session means a forfeit of your spot in class that is non-refundable and non-transferable.
Please note: All sessions will be video recorded for the purpose of distribution across various media platforms. If you do not wish to sign a release form acknowledging your acceptance to be filmed, please opt out of the registration process at this time. Thank you!
Cost
Body & Soul, the updated course with stress and anxiety strategies, is totally and completely complimentary for all registrants.
However, as a motivational factor to encourage commitment and consistency, we do require a $100 holding fee.
After all 8 sessions over 4 consecutive weeks is completed, you may choose to be refunded your registration fee or choose to have it donated to our weekly community outreach program, Food With Love.
The meals we are able to provide to families in our local community through Food With Love are fresh with less starch, refined sugars and harmful additives. Should you choose to donate to FWL, know that we are committed to providing healthier options and fresh food to our families.
Childcare
Childcare will be available at a one-time cost of $19 per child for all four weeks.
dianne wilson
Dianne Wilson's experience as a fashion model, best-selling author and speaker on the topics of Body & Soul have helped her live the Body & Soul Lifestyle to recover her shape and keep it after giving birth to four children, including twins!
In more recent years, Dianne was diagnosed with PTSD and found herself with weight gain that seemed impossible to shed. This latest edition of Body & Soul contains stress free strategies that Dianne has developed to lose weight, stay in shape and regain her freedom.
Bodybuilder. Trainer. Neuromuscular Therapist.

JONATHAN WARREN
Jonathan Warren is an NASM certified personal trainer and corrective exercise specialist and an NCCPT certified personal trainer. With more than 10 years of experience on his plate, Jon changed the way Dianne approached fitness and teaches clients how to live a sustainable, consistent and non-deprivation lifestyle. Jon is also a trigger and active release therapist and a general musculoskeletal pain relief specialist. Jon will co-lead the class with Dianne Wilson for all four weeks.
Visit Jon's
with special video appearances from
Nancy Houston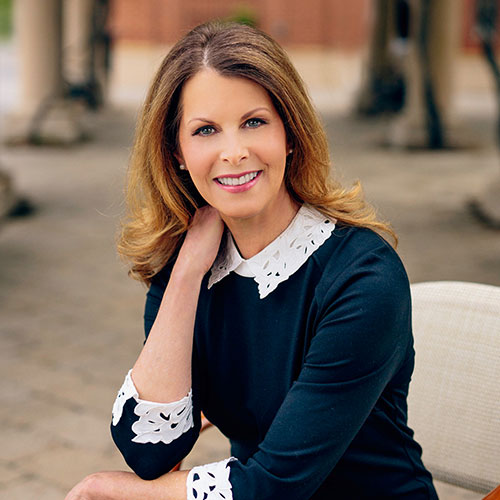 Certified counselor. Sex therapist. Stress free strategist.
Nancy Houston is a sex therapist, leadership coach, and licensed professional counselor. She is a director for the John Townsend Leadership Program in New York City and the Dallas/Fort Worth area and an adjunct professor and fellow at the Townsend Institute at Concordia University. Before returning to private practice, Nancy was on staff at Gateway Church as an associate pastor in the Marriage and Family Department and founded the Intimate Life Department. She is an author, speaker, teacher and stress strategy specialist.